Our Listeria lawyers can help if you or a loved one was sickened in the outbreak of listeriosis infections linked to Vulto Creamery cheese. The CDC updated its case count today, and there are now 8 confirmed cases in 4 states: Connecticut, Florida, New York and Vermont. A newborn was one of the 8 sickened. Tragically, two people died, one from Connecticut and one from Vermont.
Listeria specimens from ill people were collected from September 1, 2016 to March 13, 2017. The outbreak appears to be over now, according to the CDC.
Is a Vulto Creamery Lawsuit Available for All Outbreak Victims?
Yes, when a listeriosis infection is linked to a food product that has tested positive for the outbreak-strain of Listeria monocytogenes, there is generally a lawsuit. If the person sickened is a newborn, a parent can take legal steps on behalf of the baby. Money won in a settlement can be placed in a trust for the benefit of the child. If the person is an adult but too sick to sue, another person can sue on that person's behalf. Every outbreak victim should get the opportunity to get compensation and justice.
Compensation can include amounts for the following:
hospital and other medical expenses;
lost income;
pain and suffering;
disability;
loss of quality of life.
Spouses and parents may also have cases against the company.
Brain Damage from Listeria Meningitis
Listeria bacteria are particularly deadly pathogens because of their ability to move through the blood stream to the brain, where they can infect the meninges, a lining of the brain and spinal cord. The infection can cause permanent brain damage. Our law firm has had clients who had permanent problems with gait, fine motor skills, memory loss, confusion, and verbal communication. In many cases, the ability to work is significantly or totally diminished. We have also represented the families of people who died.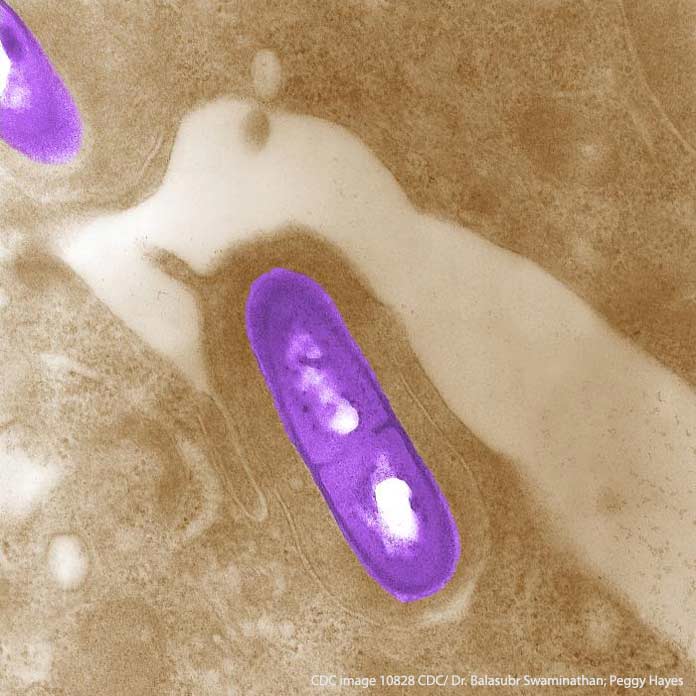 What Evidence is There to Prove a Link between the Cheese and the Listeria Infections?
Our investigation is preliminary. To date, this is what the CDC has reported:
State and local health departments interviewed ill people or their family members about the foods they ate or other exposures in the month before their illness started, and all of the outbreak victims ate soft cheese before getting sick.
The ill resident of Florida reported traveling to New York state and eating soft cheese there before becoming ill.
Available information indicated that cheese made by Vulto Creamery was for sale at stores where at least seven of the ill people bought cheese before getting sick.
The Connecticut Department of Public Health collected leftover cheeses from the home of on of the people who died and testing found the outbreak strain of Listeria in a leftover cheese that the family identified as Ouleout cheese from Vulto Creamery.
The New York Division of Milk Control and Dairy Services collected three intact wheels of Ouleout cheese from Vulto Creamery, and the outbreak strain of Listeria was identified in samples taken from the three wheels of cheese (note that this is "smoking gun" evidence).
Does the Fact That There Was a Vulto Creamery Recall Help in a Lawsuit?
The fact that there was a recall on March 10, 2017, by Vulto Creamery of all lots of its raw milk cheeses does not necessarily help a legal case. The primary evidence in a lawsuit is generally the epidemiologic and laboratory evidence discussed above. According to the CDC this evidence indicates that soft raw milk cheese made by Vulto Creamery of Walton, New York, was the likely source of this outbreak.
The recalled raw milk cheeses were distributed nationwide, with most being sold at retail locations in the northeastern and Mid-Atlantic states; California; Chicago; Portland, Oregon; and Washington, D.C.
For more information, please see the following: