We welcome referrals of personal injury and wrongful death cases from other attorneys. Pritzker Hageman, P.A. is a Minnesota law firm with a national practice in the areas of foodborne illness, explosions, product liability and commercial truck accidents.
We maximize the value of personal injury cases. Pritzker Hageman exclusively represents injured people. We leverage our experience and track record of success to obtain top dollar from defendants and insurance companies.
We are trial tested. Because of our willingness and ability to take cases to jury trial, we get excellent results for our clients.
We have won large settlements and verdicts. Among our recent results are a $45 million recovery for one injured client, $45 million in a case where we represented several clients with kidney damage from a medical product, a $10 million settlement on behalf of a man who was burned in an explosion, and a $7.5 million verdict in a case where a young boy contracted an E. coli infection and went into renal failure.
We handle the most complex cases. Attorneys trust us with their unique and complicated cases. Through years of litigating these cases, we have established lasting relationships with an array of world-class experts. From accident reconstructionists to medical professionals, we draw upon our vast expert network to analyze and prove our cases.
We pay an attorney referral fee. Pursuant to applicable ethics rules, we pay attorneys who refer a client a portion of the fee we recover. Typically, the referral fee is one third of the total contingency fee earned in a case.
For more information, please call our law firm at 1-888-377-8900. Our partners are Fred Pritzker and Eric Hageman. Fred and Eric manage a team of attorneys with many years of experience in explosion fire and burn injuries, foodborne illness, Legionnaires disease, commercial truck accidents, product liability, accident, wrongful death, and personal injury. David Szerlag is of Counsel and works in the area of product liability multidistrict litigation.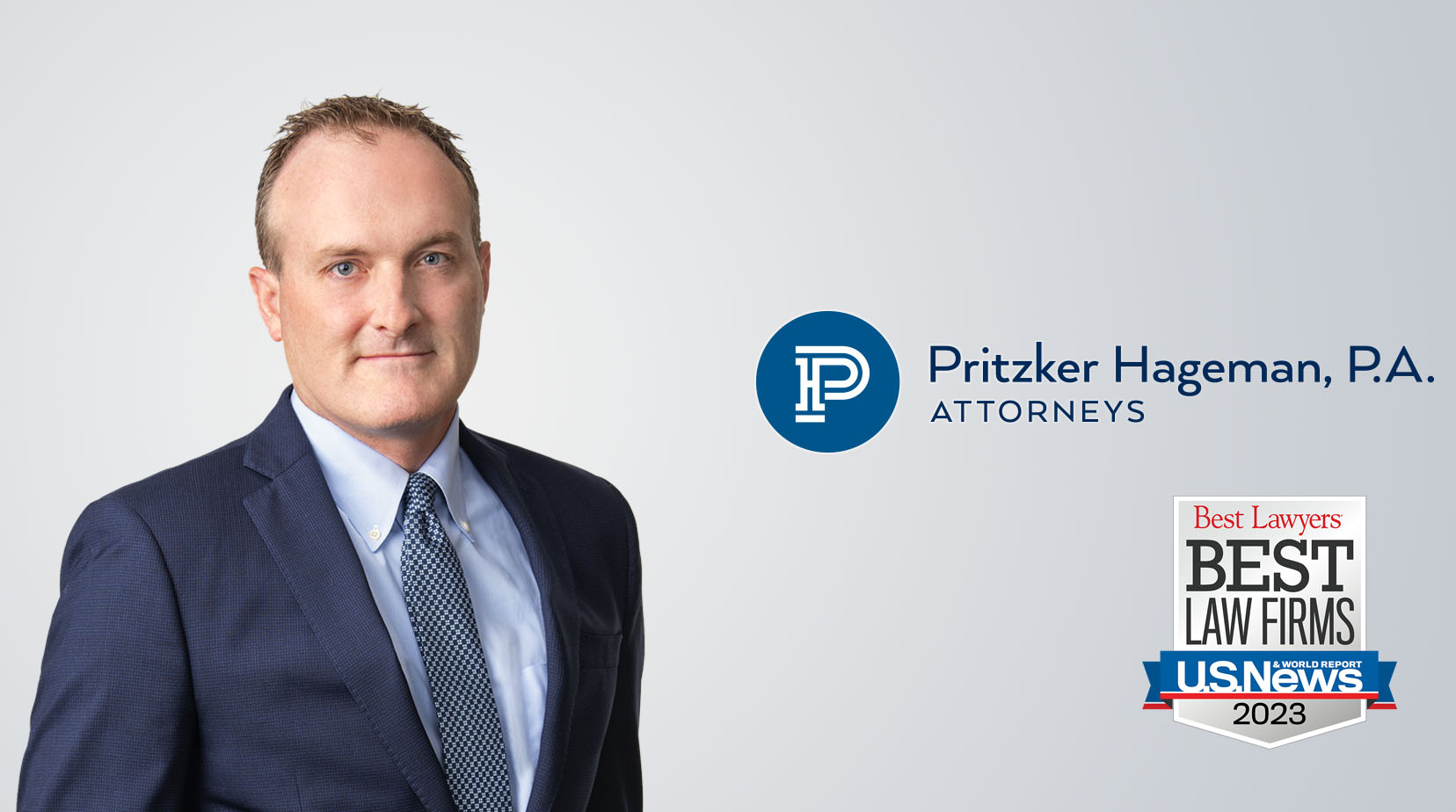 For more information about Pritzker Hageman, please see "About Us." The Pritzker law firm blog has articles by Fred Pritzker and Eric Hageman. We have provided a sitemap for additional information.
Search our website and the Pritzker Hageman personal injury blog for additional information: