Salmonella lawsuits filed by our law firm on behalf of outbreak case patients have always placed a respectful emphasis on the long-term consequences people suffer well after they are treated for initial symptoms of salmonellosis. A good Salmonella lawyer calculates future damages for his clients by including what sound medical research and experience tells us about the chances of future impairments, future medical bills, future loss of companionship, future reduction in wage earnings, future quality of life.
We seek comprehensive damage awards for our clients and we have recovered tens of millions of dollars for them in litigation against food companies, restaurants, corporate farms, produce growers, grocery outlets, distributors, petting zoos, animal exhibitors, and daycare providers. Contact us for a free consultation. We are a national food safety law firm and we represent Salmonella victims throughout the United States.
In the short term, an invasive Salmonella infection can cause stabbing stomach pain, fever, dehydration and days of constant diarrhea. In severe cases, the pathogen can enter a person's bloodstream and cause sepsis, meningitis, pancreatitis and heart damage. Salmonella death lawsuits are rare, but we have handled many of them for next of kin. In the long term, Salmonella can cause chronic reactive arthritis that is painful and debilitating.
Now we are learning of a possible, causative link to Alzheimer's disease. A recent front-page story this week in the New York Times reports on "early days" research that has captivated Alzheimer's experts because of its novel, yet logical findings. The working hypothesis — borne out so far in lab and animal research — is that infections in the brain trigger fierce, defensive reactions that leave behind the origins of plaque that pockmark the brains of Alzheimer's patients.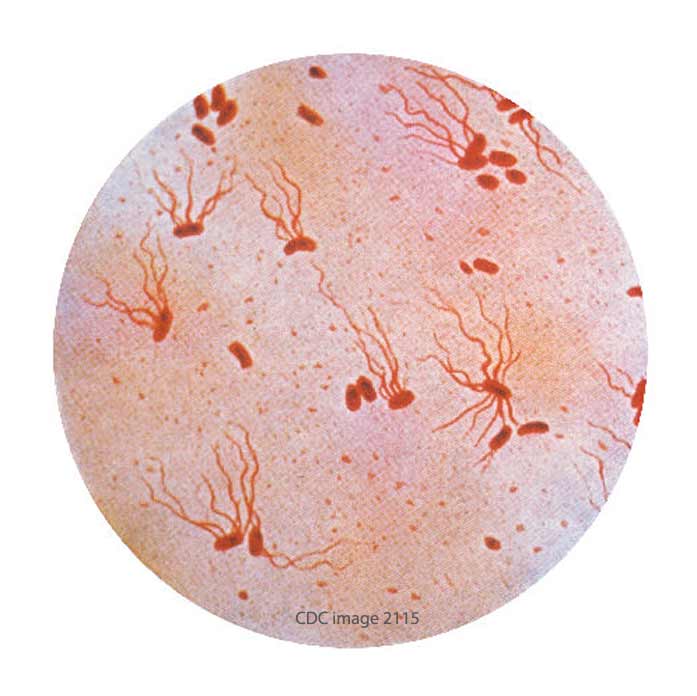 The team of Harvard investigators behind the research have worked with Salmonella bacteria in mice. When it reaches the brain through the so-called blood-brain membrane (a barrier which becomes leaky as we get older) the pathogen becomes entrapped in a sticky cage of proteins called beta amyloid. When the microbe dies, the cage remains as plaque. "If it holds up, the hypothesis has major implications for preventing and treating this degenerative brain disease," the Times story said.
In one study, the Harvard group injected Salmonella bacteria into the brains of young mice that did not have plaques. Overnight, a lead scientist told the newspaper, the bacteria seeded plaques. Much work remains to be done and even if the proof is made, it wouldn't explain all Alzheimer's cases. For instance, some brains are better than others at clearing plaque away and some patients develop plaque pockmarks without ever suffering a brain infection. But the research is provacative and attracting serious funding.
Without question, a link between Alzheimer's disease and food poisoning would greatly raise the stakes over the national fight against Salmonella food poisoning and other types of bacteria that cause foodborne illness. Pritzker Hageman is one of the very few legal groups in the country practicing extensively in the area of foodborne illness litigation and our lawyers are dedicated to reducing the threat of pathogenic contamination in the food we eat.