The Estill County Health Department in Kentucky is investigating a restaurant Salmonella outbreak in Irvine where 10 people have been hospitalized and 41 people have confirmed positive test results for salmonellosis. All together in the investigation as of Feb. 12, 72 people have experienced gastrointestinal illnesses. Estill County officials said in an update.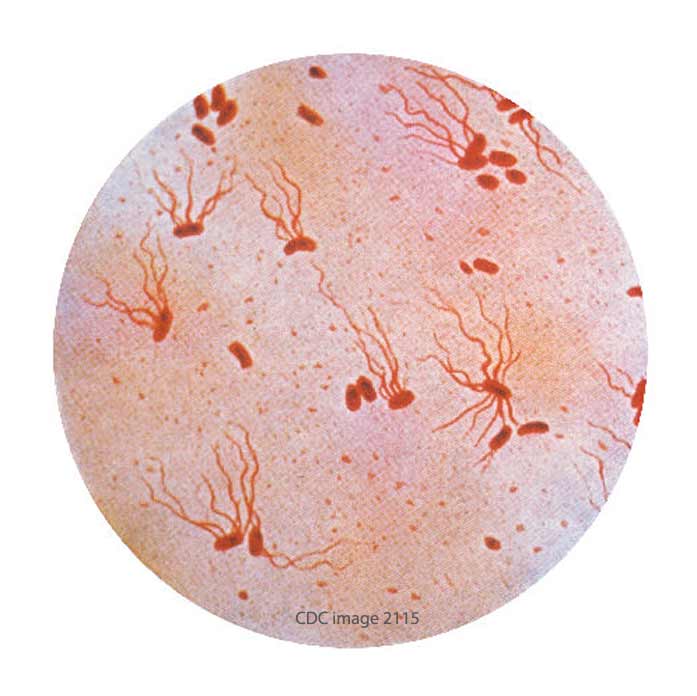 Kentucky Restaurant Salmonella Update
Here's what we know about the outbreak so far based on a public statement by the Estill County Health Department in Irvine, Kentucky:
Seventy-two people are potentially related to the outbreak. Of those, 41 cases have confirmed positive test results for Salmonella. Ten folks have been 

hospitalized.

All possible cases are being interviewed for links in common foods eaten, but a source has not yet been announced.

There have been inspections of the Irvine sports bar andrestaurant associated with the outbreak.

However, the restaurant has decided to voluntarily close, in order to allow additional inspection and time for analysis.

In the meantime, the Estill County Health Department continues to collaborate with the Kentucky Department for Public Health to determine a source of contamination.
No new cases were reported Friday, Feb. 12.
In addition, the owner of the Eagles Roost in Irvine told LEX18 News: "People started hearing reports of people becoming ill. And the information that I got that there was like other places that was implicated, but it seemed like that it, most of it, came back to here, or a lot of it came back to here."
Restaurant Salmonella outbreaks are preventable and Salmonella is an important cause of human illness in the United States. To older adults and other people at high-risk for advanced infection, this pathogen can cause death in rare cases. It can also bring on meningitis and lead to debilitating reactive arthritis.