Our E. coli lawyers represent clients nationwide who have been sickened by contaminated food. Recently we secured a $7.5 million verdict on behalf of a young client whose kidneys failed. We also obtained a $4.5 settlement on behalf of a teenager who ate contaminated food at a restaurant.
How Can Our E. coli Attorneys Help You?
We help people sickened in outbreaks of illness caused by unsanitary conditions at food company processing facilities, restaurants and other locations. Our attorneys have helped people sickened in every major E. coli outbreak in the last ten years.
E. coli Lawyer Wins $7.5 Million Jury Verdict
A young child (E.H.) visited a pumpkin farm with her mother and grandmother. One attraction was a small petting zoo.
A few days after visiting the pumpkin farm, E.H. became ill with severe abdominal pain and bloody diarrhea. She had an E. coli O157:H7 infection. The toxins produced by these deadly bacterium had moved to her kidneys. In just days she went from being a healthy little girl to being in intensive care at a hospital, fighting for her life. She had developed HUS, and her kidneys had shut down. She recovered, but the renal damage is permanent, and she may need a kidney transplant in the future.
The family hired our law firm to help them. Fred Pritzker and his food poisoning lawyers worked on this case and found that on the day of little E.H.'s visit, thousands of pounds of manure, together with contaminated bedding and hay, littered the animal enclosure area.  Manure was everywhere, on animals, the ground, as well as on the gate through which little children reached to pet and feed the animals.
In addition, in violation of industry guidelines, the owners did not provide handwashing stations or warning signs.
Fred and his team took the case to trial and won a $7.55 million verdict for little E.H. (File # 27-CV-14-17068).
E. coli Lawyer Wins $4.5 Million Settlement for Client
One of our clients was a young woman who got sick after eating beef. Our client and her family had gone to a restaurant to celebrate her good grades. A few days later she had severe stomach cramps and diarrhea. These symptoms soon developed into hemolytic uremic syndrome (HUS). Her kidneys failed, and she almost died.
The family contacted us when she was in the hospital. The state health department had not determined what food caused her illness, so we began an independent investigation. After beef served at the restaurant was pinpointed, we sued the beef processor, supplier, and restaurant.
This is one of many lawsuits our law firm has filed on behalf of E. coli outbreak victims. Attorneys Fred Pritzker and Eric Hageman are our lead attorneys for these cases.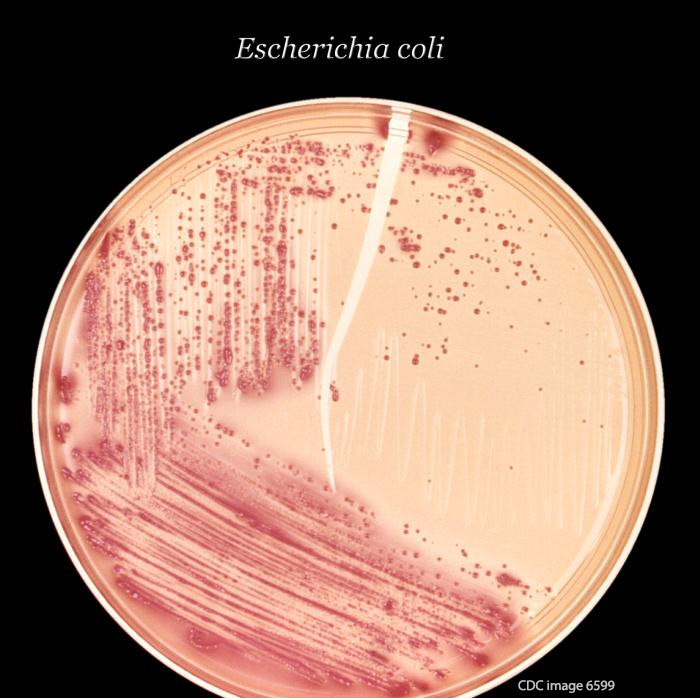 Outbreak Investigation
Some of the things we do when we investigate an outbreak include the following, when appropriate:
Hire top-notch epidemiologists and other experts to help us gather evidence and build our case;
Obtain all local, state and federal documents pertaining to the outbreak and the companies involved in the outbreak;
Personally inspect any food manufacturing plant involved;
Depose executives, managers and others of any companies involved, including food manufacturers, restaurants, distributors;
Obtain relevant documents from all companies involved.
E. coli Lawsuit Compensation
Unless you or a loved one has been sickened by this deadly pathogen, it is impossible to comprehend the horrific nature of this infection. As with our young clients discussed above, in severe cases, patients can develop hemolytic uremic syndrome or thrombotic thrombocytopenic purpura (TTP), which is similar to HUS, but generally affects only adults.
Compensation depends on the facts of the case, the insurance policies involved, and other factors. It may include amounts for the following:
Hospital bills and other medical expenses;
Cost of care;
Lost income;
Pain and suffering, which includes amounts for physical pain, emotional distress, disability, loss of quality of life.
Hemolytic Uremic Syndrome
E. coli lawyer Fred Pritzker and his team have successfully represented children and adults who developed hemolytic uremic syndrome, a renal disease that creates small blood clots in the kidneys which shred red blood cells. This lowers the red blood cell count to dangerous levels (anemia). The kidneys stop working, which then causes other organs, including the brain and other parts of the central nervous system, to have problems.  In severe cases, a patient, child or adult, can:
have seizures, a stroke and/or go into a coma;
become paralyzed;
go into cardiac arrest (have a heart attack);
develop pancreatitis;
develop cortical blindness;
experience respiratory failure.
All of these complications are potentially fatal.
Thrombotic Thrombocytopenic Purpura
Thrombotic thrombocytopenic purpura (TTP) occurs when too many platelets are destroyed. Blood clots form in blood vessels throughout the body, but primarily in the brain, spine, and kidneys. Because the formation of the blood clots (called thrombi) uses an extremely high number of platelets, the level of platelets in the bloodstream drop to dangerously low levels. This can lead to:
hemorrhagic stroke
seizures
heart damage, sometimes hear failure
anemia
kidney failure
inflammation of the pancreas
enlarged liver
perforated colon
hypertension
death.
When someone dies, the law allows the family to pursue a wrongful death claim.
Free Consultation with an E. coli Attorney
Contact E. coli lawyer Eric Hageman or Fred Pritzker for a free consultation. Our attorneys have a national reputation and have been interviewed by The Associated Press, CNN, CBS, FOX, The New York Times, The Wall Street Journal, Lawyers USA, and others.  They are sought-after speakers and have conducted numerous legal seminars and presentations on such matters as top verdicts and settlements, foodborne illness, products liability, trial tactics, and use of expert witnesses. Fred Pritzker has spoken at Harvard Law School, Cornell University, and other institutions.
Outbreak information can be found on the Pritzker Hageman blog and on the CDC website: