Our law firm has filed an I.M. Healthy lawsuit for a child who contracted E. coli O157:H7 and hemolytic uremic syndrome (HUS kidney failure) after exposure to an I.M. Healthy product distributed by The SoyNut Butter Company. This is an individual, not a class action, lawsuit because this child was severely sickened and almost died. This little one is facing a lifetime of kidney problems.
Our national food safety law firm has a passion for helping children sickened by contaminated food, and our recoveries for clients include $7.55 million for one child, $4.5 million for a teenager and other multi-million-dollar settlements.
"My kidneys are still significantly damaged and the doctor has informed me that the function of my kidneys will only decline. The doctors also say that I might have trouble having children because of the disease."

"My mother found Fred Pritzker law while looking for information about food-borne illnesses. We hadn't considered a lawsuit, but after speaking with Mr. Pritzker and doing our research on the firm, we reconsidered. I found that members of the firm were more knowledgeable than some of my doctors on food-borne illnesses." –Testimony of a client who had E. coli-HUS
I.M. Healthy E. coli Outbreak Investigation
The lawsuit involves an outbreak of E. coli poisoning linked to I.M. Healthy products sold to retailers, daycares, schools and others by The SoyNut Butter Company. After weeks of investigation, the CDC has this to say:
"Epidemiologic and laboratory evidence indicates that I.M. Healthy brand SoyNut Butter is the likely source of this outbreak. I.M. Healthy brand SoyNut Butter may be contaminated with E. coli O157:H7 and could make people sick. Laboratory testing found the outbreak strains of STEC O157:H7 in I.M. Healthy brand SoyNut Butter collected from the homes of ill people and from retail locations."
To date, 29 people in 12 states have laboratory-confirmed case of the outbreak strain of E. coli O157:H7: Arizona (4), California (5), Florida (1), Illinois (1), Massachusetts (1), Maryland (1), Missouri (1), New Jersey (1), Oregon (9), Virginia (2), Washington (2), and Wisconsin (1).
Some of the children sickened were exposed to these products at a daycare in Arizona and a Montessori School in Oregon ("Montessori of Alameda E. coli Patients Part of I.M. Healthy Outbreak").
If your child was sickened in this outbreak, contact our law firm for a free consultation with an E. coli lawyer by calling our firm by phone (1-888-377-8900) or by filling out our online form below.
People started getting sick in January of 2017 and the last illness reported to the CDC started on March 13, 2017. Because of the nature of this product (ready-to-eat, off-the-shelf and a fairly long shelf life), there may be more people sickened. It is extremely important to do the following if you suspect your child has E. coli or HUS:
Go to the doctor immediately;
Have the doctor take a stool sample to test for E. coli O157:H7;
If the test is positive, you or your doctor needs to report the diagnosis with your local health department;
Provide information to your health department regarding when and where your child consumed (was exposed to) an I.M. Healthy product;
Once the health department has been notified, make sure your health department reports your test results to the CDC;
Contact our law firm as soon as you have the positive diagnosis so that we can help you take the necessary steps to protect your child's legal rights.
In this outbreak, 9 people developed HUS, a horrific complication that often causes permanent damage and is fatal in some cases. The companies responsible for these devastating illnesses need to be held accountable.
FDA Finds Unsanitary Conditions at Dixie Dew Facility Where SoyNut Butter Made
Below are some of the observations made during an FDA inspection of the Dixie Dew processing facility in Kentucky from March 3 to 15, 2017. Exact excerpts from the FDA Form 483 filed after the Dixie Dew inspection are in quotations.
"Your firm does not conduct a kill step for SoyNut Butter product remaining in your firm's mixing kettle leftover from a production run."
Although the product is monitored with a thermometer, the accuracy of the thermometer has not been verified, according to the Plant Manager interviewed by the FDA.
"During production of I.M. Healthy SoyNut Butter Creamy cups, Lot 065171 on 3/6/2017, a clear liquid substance was observed dripping intermittently from a hole in a ceiling tile in your firm's Soy Butter Processing Room and landing on the Processing Room floor and splashing on food manufacturing equipment below."
"The floors, walls and ceilings in the Soy Butter Processing and Packaging Rooms are heavily coated with apparent old SoyNut Butter build-up from previous production runs. Additionally, standing water and brown and black apparent filth was observed on the Processing Room floor."
"The interior of the bulk soy oil tote your firm used to manufacture the I.M. Healthy SoyNut Butter Creamy cups, Lot 065171 on 3/6/2017, was observed soiled with brown apparent residue. According to your Plant Manager, these totes are never cleaned."
"A stack of wooden pallets were kept on the floor of the Soy Butter Processing Room. The lower pallets were sitting in water and were covered in apparent black mold and filth. These pallets were observed in this condition and location from 3/3/2017 – 3/9/2017."
"Various hand tools used to maintain production equipment in the Soy Butter Processing Room were stored on the floor and on employee walking platforms.
There was no hot water for the hand-washing sink or the two-compartment sink located in the Soy Butter Processing Room. "According to your maintenance supervisor, the hot water tank for these sinks has been out of repair for two years. Additionally, the hand soap dispenser for the hand sink was not operable."
"You and your Plant Manager stated you have not disassembled any SoyNut Butter processing equipment and all associated piping for cleaning and sanitization since December of 2015."
"Per your Plant Manager, your firm does not routinely wash and sanitize smaller pipes, pipe fittings, gaskets, seals and the rubber (plug) when broken down following a production run of SoyNut Butter. These are all contact surfaces."
"During a walkthrough of your Soy Butter Processing and Packaging Rooms on 3/3/2017, a substantial amount of dried apparent old SoyNut Butter residue from previous production runs was obserbed on food contact surfaces."
"Employees did not wash hands thoroughly in an adequate hand-washing facility at any time their hands may have become soiled or contaminated."
"Failure to perform microbial testing where necessary to identify possible food contamination. Specifically, the buffer solutions and culture plates used by your firm to conduct internal coliform, APC and yeast and mold testing on your firm's finished products had expiration dates of 7/2016 and 10/2015."
Source: FDA Form 483. https://www.fda.gov/downloads/AboutFDA/CentersOffices/OfficeofGlobalRegulatoryOperationsandPolicy/ORA/ORAElectronicReadingRoom/UCM549352.pdf
As a Parent, You Can Have our Law Firm File an I.M. Healthy Lawsuit on Behalf of Your Child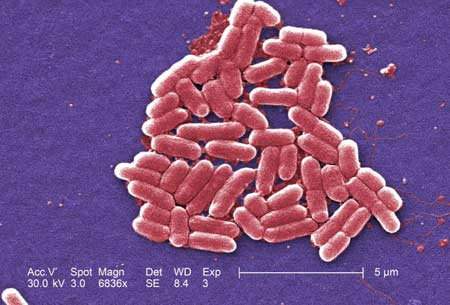 As a parent, you can protect your child's legal rights by having our law form file an I.M. Healthy lawsuit on behalf of your child so that he or she can get compensation. This is important because there will be a limited amount of money available to people sickened in this outbreak, and your child should get his or her fair share and be part of holding the companies responsible accountable.
No company should get away with selling contaminated food.
Contact our law firm for a free consultation.