The FDA has issued a safety alert about Listeria monocytogenes contamination they found at the Sabra Dipping Company manufacturing plant in Colonial Heights, Virginia. The company has recalled many of its hummus products with a "Best Before" date on or before January 23, 2017 because of this issue (see below). The FDA is advising consumers not to eat the recalled products and to throw them away.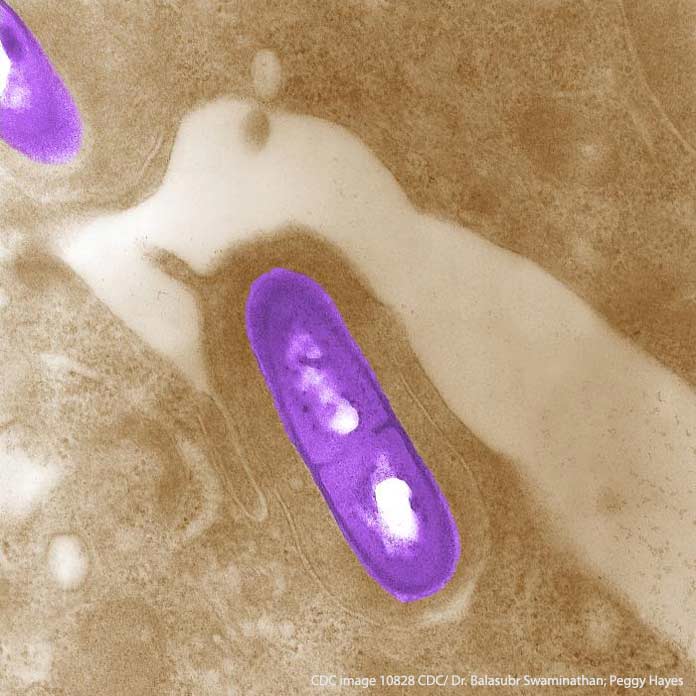 FDA officials inspected the Sabra facility on October 31, 2016. They collected environmental samples in food processing areas within the plant. Nine samples tested positive for Listeria monocytogenes. On November 18, 2016, the FDA informed Sabra that 18 additional sample collected near food handling equipment were positive for Listeria.
One of the strains of Listeria found during that October inspection matches a strain of bacteria that was found in a Sabra retail product sample that was collected in 2015. That indicates that this strain of Listeria may be persistent in the production environment, according to the FDA.
Sabra Hummus and Spread Recall
The recalled products include certain lots of the following flavors of Sabra Hummus:
Caramelized Onion
Classic
Garlic
Jalapeno
Olive
Pine Nut
Red Pepper
Supremely Spicy
Sun Dried Tomato
Spinach/Art
Basil PestoTuscan Herb Garden
Bold & Spicy
Lemon
Rosemary/Sea Salt
Taco
3 Pepper Chili
A list of the UPC and SKU numbers of the recalled Sabra Hummus products can be found on the FDA website.
Some Sabra spreads are also recalled, including the following:
Spicy Chili in 8.5 ounce packages with UPC number 40822343145 and SKU number 301585;
Garlic Herb in 8.5 ounce packages with UPC number 40822343138 and SKU number 301586;
Honey Mustard in 8.5 ounce packages with UPC number 40822343121 and SKU number 301587; and
Salt & Pepper in 8.5 ounce packages is recalled, with UPC number 40822343114 and SKU number 301588.
What You Need to Do
Listeriosis is a serious disease that can cause death. The symptoms of this illness include high fever, muscle aches, stiff neck, nausea, diarrhea, and chills. If you ate any of the recalled products and have experienced these symptoms, see your doctor. If you are diagnosed with Listeria monocytogenes food poisoning, contact our experienced food safety attorneys for help protecting your legal rights. You can call 1-888-377-8900 or fill out our free online consultation form.
Pregnant women must be very cautious about this illness. Listeriosis can cause miscarriage, stillbirth, infection in the newborn baby, and premature labor, even though the woman may only have a mild flu-like illness.
If you did buy any of these products, throw them away or take them back to the retailer. Wash your hands well after handling these products. You should also clean out your refrigerator or any place the hummus package may have touched with a mild bleach solution. Listeria can be very difficult to eradicate, especially in areas with water, such as kitchens and bathrooms. Freezing does not kill it, and the bacteria can grow at refrigerator temperatures.