A Salmonella outbreak in Colbert County, Alabama last week is most likely linked to a meal prepared for a private event, according to the Alabama Department of Public Health. Officials have named the caterer: Indelible Catering of Moulton.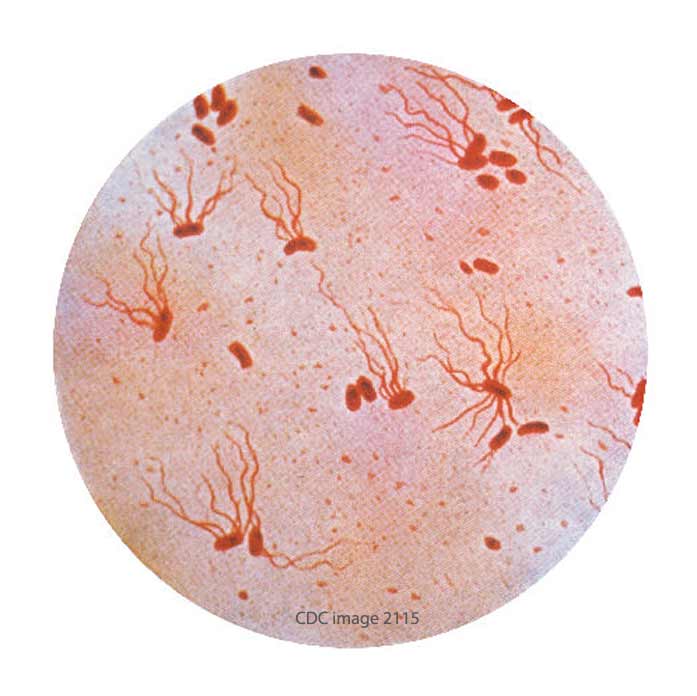 At least 99 people were sickened in this outbreak. Twenty-two people were hospitalized because their illnesses were so serious. Eighteen of those hospitalized have been released, according to the press release, and the remaining hospitalized patients are recovering. About 150 people attended the private event the weekend of November 12, 2016.
Dr. Scott Harris, who is Assistant State Health Officer for Public Health Area 2, where Indelible Catering is located, issued an emergency order last week to suspend the caterer's permit. They are no longer preparing food for public consumption.
Dr. Karen Landers, Assistant State Health Officer, Bureau of Communicable Disease, states that chicken was likely the primary source of the Salmonella bacteria. Salmonella was also found in the green beans during the investigation. That probably came from cross contamination, such as using the same serving utensils for the beans and for the chicken.
Chicken must be cooked to an internal temperature of 165°F to kill pathogenic bacteria. That meat is often contaminated with Salmonella bacteria.
The symptoms of a Salmonella infection include nausea, vomiting, abdominal pain, diarrhea that may be bloody, fever, chills, headache, and muscle pains. Most people get sick six to seventy-two hours after exposure to the bacteria. While most people recover on their own, some do become so ill that they must be hospitalized.
And some patients can develop long term complications from Salmonella food poisoning. Those complications can include Reiter's Syndrome, which can cause reactive arthritis, as well as high blood pressure and irritable bowel syndrome.
If you attended a private event in Colbert County, Alabama on November 12, 2016 that had food prepared by Indelible Catering and have developed the symptoms of salmonellosis, please see your doctor. Then contact our experienced attorneys for help protecting your legal rights. You can call 1-888-377-8900 or fill out our free online consultation form. We will get back to you soon.