Why Hire a Lawyer if You Have Been Injured at Work in Minnesota?
If you or a loved one have been injured at work, we know the worry and confusion you may be going through.  The lawyers at Pritzker Hageman have experience representing individuals injured at work, and we are here to help.  Call, email, or text us – it's completely free – and we will be happy to explain to you if you have a case and what to expect if you go forward with retaining an attorney and making a claim.
You can contact us for a free consultation about your work injury lawsuit at 612-338-0202 (or text us at 612-261-0856). You can also reach us online using the form below.
What is Third Party Liability?
You probably already know about workers' compensation.  It pays for medical bills and wage loss and may pay for retraining and permanent disability.  But the benefits are limited and there is no right to recover for pain, suffering and emotional distress even if the injuries are catastrophic.
You can recover for pain and suffering and emotional distress, however, if your injury was caused by the fault of someone other than you, your employer or a co-worker. This is called a "third-party" claim.  Below are just a handful of examples of third-party claims:
Accidents caused by the fault of another if it happens while you are driving as part of your job;
Industrial accidents caused by defective products manufactured by someone other than your employer (e.g. a dangerous saw or drill press or defective scaffolding connectors);
Injuries caused by unsafe premises (if owned or operated by someone other than your employer);
Injuries caused by someone from a different company than yours on your job site;
Injuries from a fire or explosion at your place of work caused by a defective product manufactured by someone other than your employer (e.g. a part failure that leads to a gas leak);
Wrongful death: Any wrongful death at work – Workers' Memorial Day, April 28, was established to remember workers who died or were injured on the job. On average, nearly 16 employees in the United States die each day from injuries sustained on the job, and 134 die from job-related diseases.
Can I Make a Third Party Claim in Minnesota?
A recent decision by the Minnesota Supreme Court, has made clear that in Minnesota, even if your employer is partially at fault, you can still recover your full damages from a partially at fault third party.  In other words, if your Minnesota work injury was caused by the negligence of your employer or a co-worker and by the negligence of a third-party, you are able to recover the full amount of your damages, including pain and suffering, from the third-party, even if your employer or co-worker's fault was greater than the fault of the third-party.
Why Hire The Lawyers at Pritzker Hageman?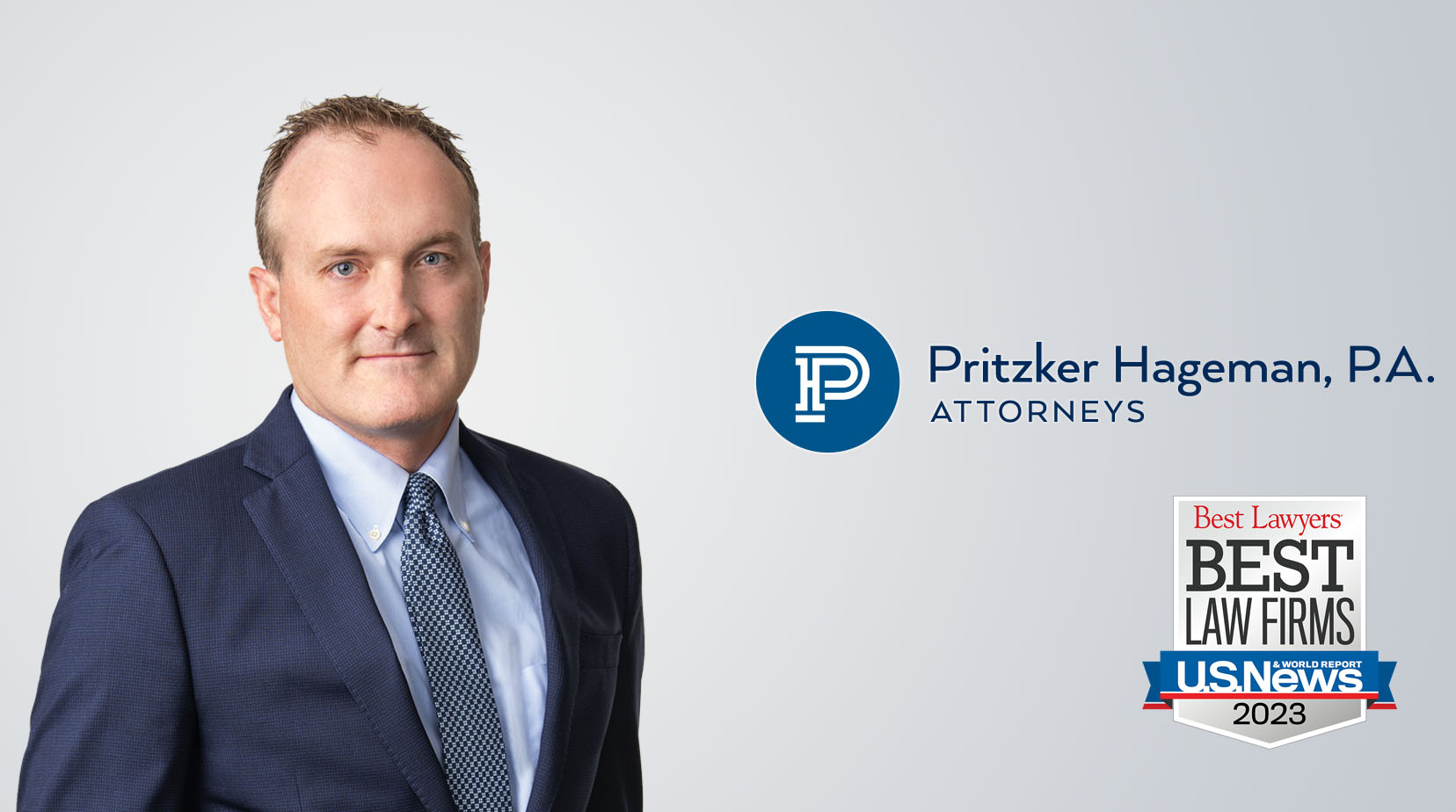 We know that these cases can sometimes come with injuries that can last a lifetime, and sometimes even the loss of a loved on.  It's important that your case be handled with empathy and compassion, and that you have an attorney that sees you not just as a client, but as a human being.  That's why it is important to us that we guide you through the process with understanding and a willingness to listen to your questions and concerns.
We know that you may be worried about the bills related to your injury and are concerned about whether there will be enough money for your future.  We understand.  We have helped thousands of people like you, and we have a tremendous record of success.  We want to help you obtain a recovery so that you are able to successfully move on with your life.
Our law firm helps clients hold corporate wrongdoers accountable for personal injury and wrongful death, and in these cases, there really is no substitute for experience and intelligence.  That's why our lawyers have won hundreds of millions of dollars for our clients, including $10 million for a client who was burned and $5 million for a client whose limb was amputated.
If you or a family member have been injured at work, contact us for a consultation about your case.  We know the pain, worry and confusion you are going through and we're here to help you get through it.  The consultation is free and we are not paid unless you win.