A lawsuit for a broken neck may be worth millions, and suing the responsible driver may be the only way to get answers and justice. A broken neck is a fracture of the cervical area of the spinal cord: C1, C2, C3, C4, C5, C6 and C7. Our lawyers have the experience you need to get the money you deserve in a lawsuit involving a broken neck and other personal injuries caused by a crash or other incident.
Contact our law firm for a free consultation with one of our lawyers using the form below.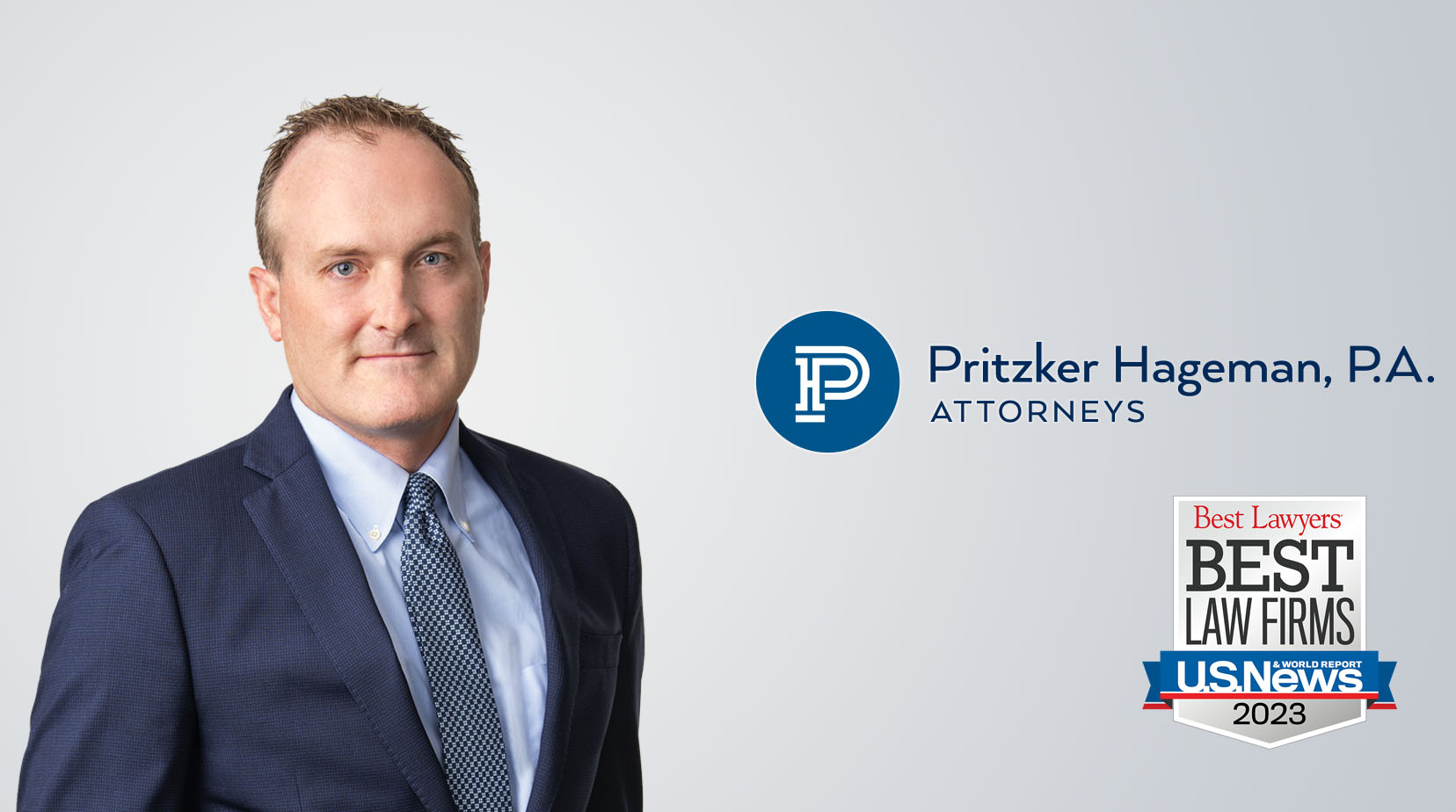 Can I Sue on Behalf of a Family Member Whose Neck Was Broken in a Crash?
Yes, this may be possible in some cases, for example, if the person is in a coma or has suffered severe TBI brain damage.
The lawyer you hire will, to a large extent, determine how much money you get.
Attorneys Fred Pritzker and Eric Hageman have won many multi-million-dollar settlements for clients. One reason for their success is hard work. In many of our cases, particularly those involving a commercial truck, the other side denies fault. Fred and Eric believe in digging for evidence until the truth is uncovered.
For attorney Fred Pritzker, part of his drive comes from his passion for getting justice for people with disabilities:
"My 30-year-old son is physically and developmentally disabled. He lives at home, and my wife and I are his primary caregivers. Making sure his life and the lives of other people with disabilities are safe, happy and fulfilling is my passion. It affects everything I do, including how I practice law and the way in which I relate to my clients, many of whom are struggling with their own injuries and disabilities." — Attorney Fred Pritzker
Our law firm's mission is to help injured people get on with the rest of their lives by obtaining justice, fair compensation, and holding accountable those who caused them harm. We take this very seriously.
What is the Cervical Spine?
The cervical spine (neck region) consists of seven cervical vertebrae, abbreviated as C1, C2, C3, C4, C5, C6 and C7. The cervical nerves are also abreviated C1 through C8.
How Much is My Spine Fracture Case Worth?
In cases of cervical spinal cord injury, a settlement for the injury should include sufficient funds to provide for  the person for the duration of his or her life. Absolute care needs to be taken to make sure the money sought will suffice.
Coming up with a "number" is a complex process that requires a significant amount of time and experience. Our law firm generally hires an expert to help determine the expected cost of care and future medical expenses. This is expensive but necessary, and you will not have to pay us anything up front because we work on a contingency basis, meaning we are not paid unless we win a settlement or verdict in your favor.
Compensation for cervical spine injuries may include the following:
Medical expenses
Lost income
Pain and suffering
Emotional distress
Disability
Disfigurement
Loss of quality of life
Other damages
When our law firm is hired to represent a spinal cord injury victim, we use video and other media to make a presentation outlining how the person's life has changed. Before and after presentations provide evidence of the extent of the loss of quality of life. Day-in-the-life videos provide evidence of the loss of quality of life, the emotional distress suffered by the victim and the extent of the disability. A picture is worth a thousand words.
Our law firm has the resources to hire accident reconstruction experts, medical experts and other specialists. This is an important part of winning a spinal injury case and getting the best compensation package possible for the spinal cord injury victim.
You may have the right to sue a driver, bus company, trucking company, bar or restaurant (dram shop claim or neck broken in bar fight), hotel (fall from a window or balcony), school district, university, farm operation, grain elevator owner, construction site contractor or subcontractor, or other business.
C1, C2, C3, C4, C5, C6 and C7 Fracture
A cervical spine fracture, also referred to as a broken neck, involves a fracture of one or more cervical vertebrae.  When a cervical vertebrae is fractured, the spinal cord, which runs through the center of the vertebrae, may be damaged.  Damage to the spinal cord between C1 and C7 can result in quadriplegia (the total loss of all movement and sensation in all limbs), partial paralysis or death. Most fatal cervical spine injuries occur either at C1 or C2.
In the event of a fatal cervical spine injury, the family may have claims for compensation under wrongful death laws.
C1, C2, C3 Broken Neck Can Cause Quadriplegia or Wrongful Death
People with C1, C2 and/or C3 broken vertebrae and other injury have the following functionality issues that will affect amount of money recoverable in a lawsuit and settlement:
Quadriplegia – complete paralysis of arms, body and legs;
Limited head and neck movement—may have none;
Autonomic dysreflexia possible;
May be able to control electric wheelchair with chin or mouth;
Unable to move without a hoist or other assistance;
Unable to use any type of utensils to eat—totally dependent on someone else to put the food in mouth;
Loss of bladder and bowel control;
May have problems chewing and swallowing;
Dependent on ventilator to breathe and may need oxygen and humidification;
May need mouth stick and computer to communicate;
Need assistance in coughing and to have saliva cleared;
Need 24-hour-a-day care.
A quadriplegic whose C1, C2 or C3 broken neck was caused by someone's negligence may have claims against that person and others (for example, a semi truck driver and the trucking company) for money damages. This is important because the costs of medical expenses (including medical equipment) and cost of care are staggeringly high and will continue for the person's lifetime.
C4 Fracture
A C4 spinal cord injury generally results in the following:
Need for ventilator assistance to be able to breathe;
Loss of bowel and bladder control;
Weak speech—may need mouth stick and computer to communicate;
Quadriplegia—paralysis of arms, hands, trunk and legs;
Inability to shift in bed, resutling in a high risk of bed sores and resulting infection and other serious health problems;
Need for 24-hour-a-day care.
C5 Fracture
A complete C5 spinal cord injury can result in the following:
Although able to use the diaphragm, breathing is weak because of paralysis of chest muscles;
Low endurance;
Weak cough—may need help clearing saliva;
Loss of bowel and bladder control;
Cannot extend arms at elbows;
Paralysis of wrists, hands, trunk and legs;
Can only move in bed with the help of special equipment, which is expensive and should be paid for by the party responsible for the C5 spinal injury;
Cannot get out of bed without assistance;
Need help sitting up to eat and must use special utensils to eat;
Need a power-assisted wheelchair, which is a medical expense for which the C5 spinal cord victim should be compensated by any party responsible for the injury;
Need 6 hours of assistance per day for personal care and 10 hours per day for home care.
C6 Cervical Injury
Our experience is that accident victims who suffer a C6 broken neck or other C6 spinal cord injury are permanently disabled and experience the following:
Although able to use the diaphram (it is not paralyzed), breathing is difficult and weak because of paralysis of surrounding chest muscles
Easily fatigued
Weak cough—may need help clearing saliva
Loss of bowel and bladder control, but might be able to manipulate waste-collection bags and other adaptive devices
Cannot extend arms at elbows
Paraplegia—paralysis of hands, trunk and legs
Need to use adaptive eating utensils
Need some help getting out of bed
Need a power-assisted wheelchair
C6 spinal cord injury victims who suffer a broken neck or other injury generally need 6 hours of assistance per day for personal care and 4 hours per day for home care.
C7 and C8 Injury
Our experience is that C7 and C8 spinal cord injuries can lead to the following:
Breathing difficulties because of paralyzed chest muscles
Lack of endurance
Weak cough—may need help clearing saliva
Loss of bowel and bladder control
Paralyzed chest muscles and legs, which prevents walking
Need for a power-assisted wheelchair
C7 and C8 spinal cord injury victims generally need 6 hours of assistance per day for personal care and 2 hours per day for home care.
Can I Sue for My Young Child Whose Neck Was Broken?
Yes, in some cases it is possible for a parent to sue on behalf of a minor (under 18) child who suffered a broken neck (cervical spine fracture) in a crash. For example, a young child is riding her bicycle across a road on a green light when a semi-trailer illegally turns right and runs her over, inflicting severe injuries, including a broken neck. The parents generally can sue on behalf of their minor child, with money won in a settlement or verdict going into a trust for the benefit of the child.
Do I Have a Wrongful Death Lawsuit?
If a cervical spine injury results in death, the family (spouse and "next-of-kin") may have a wrongful death lawsuit.
Each state has different laws about the type of losses for which wrongful death compensation is allowed.
All states allow for the recovery of lost income the decedent would have provided his loved ones.
Most states do not allow recovery for grief or anger suffered by the surviving heirs, but do allow money damages for the loss of advice, care, comfort and companionship the deceased would have provided had he or she lived.
Some states also allow money damages for the pain and suffering of the deceased person prior to death.