Cornell University researchers have developed a computer modeling system that identifies locations in food facilities where Listeria is likely to grow. Using the system, called Environmental Monitoring With an Agent-Based Model of Listeria (EnABLe), food safety managers could test those areas and prevent contamination that could cause illness.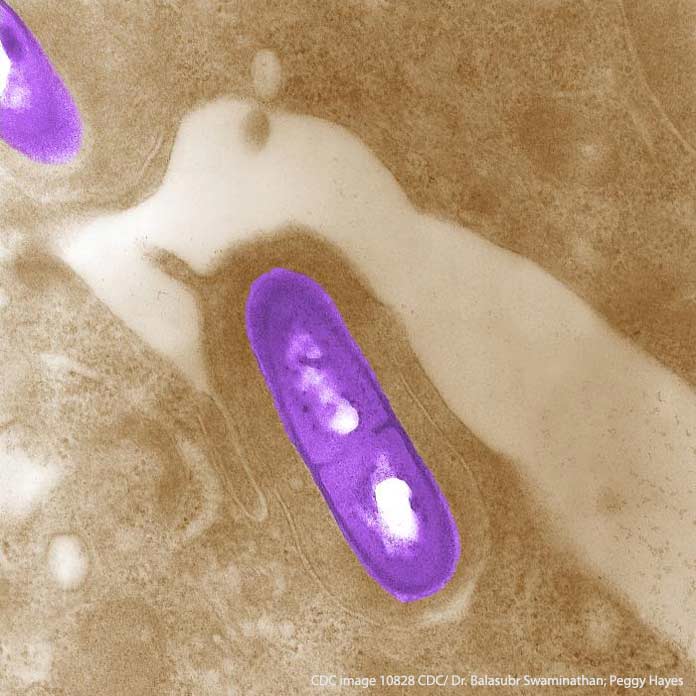 The researchers submitted a paper, which appears in the Januray 24, 2019 issue of Nature Scientific Reports, that documents how EnABle traced Listeria in a facility that produced cold smoked salmon. Smoked salmon is among the foods at elevated risk for Listeria contamination. Other foods in this group are dairy products, produce, queso fresco and other soft cheeses, lunch meats, cold cuts, hot dogs, pâtés, raw milk and raw sprouts. Funding for the study was provided through a grant from the Frozen Food Foundation which was awarded to Martin Wiedmann, a Cornell food science professor and co-author of the paper.
To use the EnABle, a wide range of data is entered into the system including details of equipment used, cleaning schedules, historical perspectives, expert feedback, job functions of employees, people who enter the facility and materials that enter the facility. Every time the model is run, it creates a new range of possible outcomes. Patterns from these results will be a useful food safety tool, researchers said.
Each year, about 1600 people in the United States get a Listeria infection from contaminated food. About one in every five cases proves fatal.
Recent Listeria Outbreaks
During 2018, there were two multi-state Listeria outbreaks. One of them, linked to Johnson County Hams, sickened four people in two states killing one of them. The other was linked to ready-to-eat pork patties produced by Long Phung Food Products. That outbreak, which has sickened four people in four states, is still ongoing. All four of the people sickened in the outbreak were hospitalized.