The FDA is investigating the Listeria monocytogenes outbreak linked to Ouleout raw milk cheese produced by Vulto Creamery and sold nationwide at retail stores and at Whole Foods Markets in four states. Six people were sickened with listeriosis in this outbreak. Two people have died, and an infant was born infected with Listeria bacteria.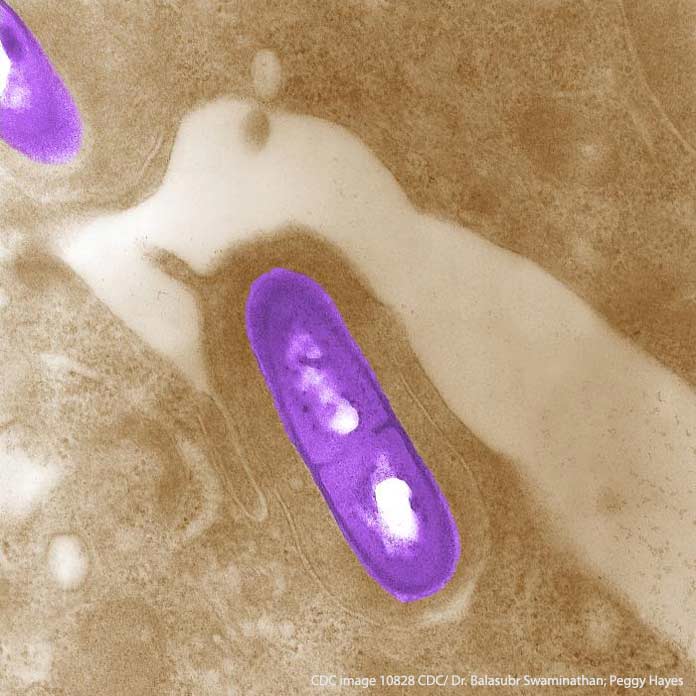 The notice states that "The U.S. Food and Drug Administration (FDA), along with the Centers for Disease Control and Prevention (CDC) and state and local officials, has identified Ouleout cheese from Vulto Creamery of Walton, New York, as the likely source of an outbreak of listeriosis." This outbreak has been investigated by federal and state officials since January 31, 2017.
How Was This Outbreak Investigated?
To begin the outbreak investigation, public health officials interviewed the six patients or their families about the foods they ate the month before they got sick. All had eaten soft cheese. And Vulto Creamery raw milk cheeses were sold at stores where five of the patients had shopped.
This evidence was bolstered by testing conducted on the cheeses and samples taken from patients. The New York State Department of Agriculture and Markets tested wheels of Ouleout cheeses taken from the Vulto Creamery during a joint inspection with the FDA. On March 8, 2017, lab tests confirmed that the outbreak strain of Listeria monocytogenes bacteria was found in lot #617 of that cheese variety. And an open consumer sample of cheese was collected from the home of a patient and tested by the Connecticut Department of Public Health. That sample also matched the outbreak strain and was identified as Ouleout raw milk soft cheese from Vulto Creamery.
Vulto Creamery announced a recall of Ouleout raw milk washed-rind soft cheese on March 7, 2017. The raw milk cheese varieties Miranda, Heinnenellie, and Willowemoc were also included in the recall "out of an abundance of caution."
Where Was the Cheese Sold?
According to the recall notice posted by Vulto, "the soft raw milk cheeses were distributed nationwide, with most being sold at retail locations in the Northeastern and Mid-Atlantic States, California, Chicago, Illinois, Portland, Oregon, and Washington, DC.
We know that some Whole Foods Market stores in Connecticut, Massachusetts, Maine, and New York sold Ouleout and Miranda cheeses. But a distribution list of all retail outlets across the country that carried these cheeses has not been posted by the FDA.
If I Was Diagnosed with Listeriosis, Can I Sue?
You can sue the producer of a contaminated food, along with retailers that sold it, as long as your case can be linked to the food through DNA testing. Listeriosis can cause serious illness and death. Retailers are obligated by law to sell foods that are wholesome and not contaminated with enough pathogenic bacteria to make someone sick.
The symptoms of listeriosis can vary from person to person. Some people get very sick, with severe headache, neck stiffness, high fever, nausea, abdominal pain, and diarrhea. Others may have a milder flu-like illness. Pregnant women can experience no symptoms at all, or have symptoms similar to those experienced during pregnancy, yet this illness can cause miscarriage, premature labor, and stillbirth. Moreover, infants born to mothers infected with Listeria monocytogenes bacteria can be infected.
If you choose to file a lawsuit, make sure that your attorney is experienced in these types of cases. Our law firm is one of a very few in the country that specializes in foodborne illness lawsuits. Attorney Fred Pritzker and his team have represented many clients sickened with listeriosis after eating tainted foods.
The law firm of Pritzker Hageman is investigating this outbreak. Our lawyers are available to speak to you about your case. Call us at 1-888377-8900 or fill out our free online consultation form.