First Outbreak
Our law firm has filed a lawsuit against Chipotle for E. coli O26 food poisoning connected to an outbreak that has sickened at least 53 people in 9 states: California (3), Illinois (1), Maryland (1), Minnesota (2), New York (1), Ohio (3), Oregon (13), Pennsylvania (2), and Washington (27). Illness onset dates for this outbreak range from October 19, 2015, to November 14, 2015.
Second Outbreak
Our law firm is investigating a second E. coli O26 outbreak may have been caused by contaminated food at Chipoltle restaurants. This outbreak involves a different, rare DNA fingerprint of Shiga toxin-producing E. coli O26 (STEC O26) that "appears to be linked to Chipotle Mexican Grill," according to the CDC. To date, this is what is known about this second E. coli O26 outbreak:
5 ill people have been identified in Kansas (1), North Dakota (1), and Oklahoma (3).
The illnesses started on dates ranging from November 18, 2015, to November 26, 2015.
All five (100%) reported eating at a Chipotle Mexican Grill in the week before illness started.
All 3 Oklahoma ill people ate at a single Chipotle location in Oklahoma, and the North Dakota ill person traveled to Kansas during their exposure period and ate at the same Chipotle location as the Kansas ill person.
Source of Outbreaks Not Determined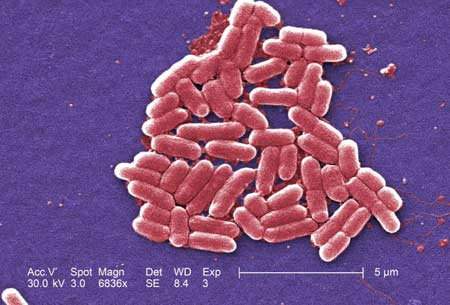 The CDC, FDA, and state health officials have not determined the source of either outbreak. The source was most likely meat or produce that was contaminated prior to distribution to CMG restaurants in several states. It is not known if the outbreaks are connected by a common supplier of contaminated food. Our guess would be that the same supplier is involved in both outbreaks.
Investigators are also using whole-genome sequencing (WGS), an advanced laboratory technique, to get more information about the DNA fingerprint of the STEC O26 bacteria causing illness to determine:
if the strains of STEC O26 are genetically related; and
the geographic location from which both strains initiated.
There are geographic markers in the DNA of E. coli bacteria. With WGS these markers are able to be analyzed to determine the geographic origins of the bacteria. If, for example, there are geographic markers from Mexico, the source is most likely produce since we import a significant amount of produce from that country. This is evidence that our lawyers will carefully analyze.
Get Help with a Lawsuit
You can contact our law firm for a free consultation if you have been sickened in either of the outbreaks associated with Chipotle restaurants.