After 2 years, we now know that raw milk is most likely the source of an outbreak of listeriosis that sickened 2 people, one in California and one in Florida, in 2014. Miller's Organic Farm in Bird-In-Hand, Pennsylvania, is the likely source of this outbreak, according to the Centers for Disease Control and Prevention (CDC). Both people were hospitalized, and the person from Florida died.
Whole Genome Sequencing Used to Find the Source of the Outbreak
It was not until January of 2016, that the source of this Listeria outbreak was found. Whole genome sequencing (WGS) of Listeria (the bacteria that causes listeriosis) from raw chocolate milk produced by Miller's Organic Farm in 2016 showed that it was closely related genetically to Listeria bacteria from the two outbreak victims.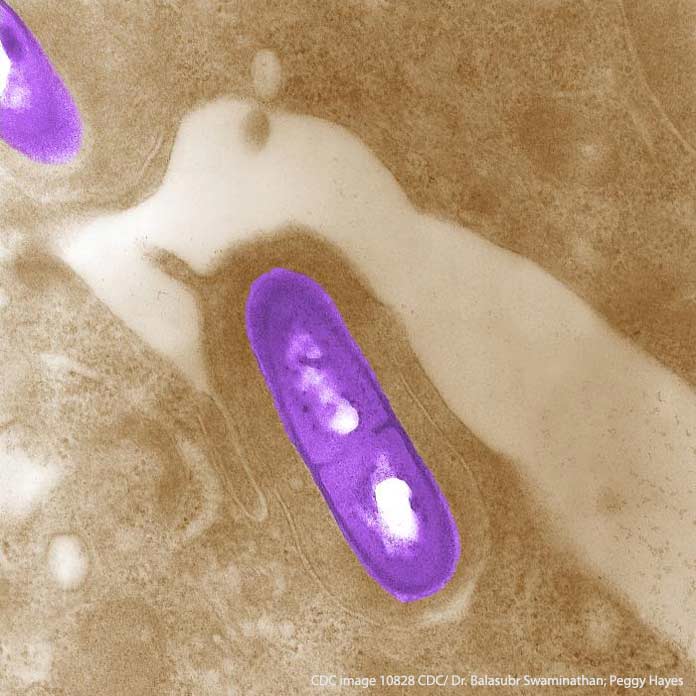 This may be a new trend for the CDC to post information on old outbreaks. They did so this time because FDA recently found Listeria at the farm and then, with WGS testing determined that this specific strain of Listeria was the same one that sickened the 2 people in 2014. CDC announced this information to the public because health officials are concerned that conditions may exist at the farm that may cause further contamination of raw milk and raw dairy products that could make people sick.
CDC and FDA have just recently begun using WGS extensively. This means that the agencies are able to get genetic marker information on bacterial infections that was unavailable before this. In addition to other markers, there are geographical markers that can pinpoint the where an isolate of bacteria originated. For example, if the a specific strain of Listeria originated at a dairy farm, WGS geographical markers would indicate the general location of the farm.