In the early evening of Monday April 20th, 2015 , after two half gallons of Chocolate Chip Cookie Dough Ice Cream were found to be contaminated with Listeria monocytogenes, Blue Bell Creameries expanded its ongoing recall to include all products on the market. Our law firm is investigating and has been contacted regarding this recall and the related outbreak of listeriosis that has, to date, sickened 10 people in Kansas, Texas, Arizona and Oklahoma.
This total product recall is the culmination of three, progressively more encompassing, recalls of Blue Bell products over the past several weeks. It was initially believed only one machine at one of the three manufacturing plants was responsible for the Listeria contamination, new testing reveals contaminated samples originating from all three of the company's processing plants in Brenham, Texas; Broken Arrow, Oklahoma; and Sylacauga, Alabama, thus spurring the recall of all products.
Blue Bell Creameries is the second largest ice cream producer in the United States, and this recall spans several years, with the first documented case in 2011. Therein, the magnitude of this outbreak is immense, and many have questions.
Attorney Fred Pritzker is one of America's foremost food safety lawyers. Fred explains his experience in food safety litigation saying,"I have decades of experience representing people harmed by contaminated food products, having obtained scores of million and multimillion dollar recoveries on their behalf. I have also lectured around the country, at law schools and conferences, on food safety and issues relating to food safety."
12 Steps in the Prosecution a Foodborne Illness Claim
Identify the scope outbreak – In the case at hand the outbreak is regarded as nationwide as the contaminated products retail in several different states.
Determine if the individual was a part of the outbreak by confirming the presence of the outbreak pathogen –A sample of blood, stool, or tissue, is analyzed and deemed to be positive for the pathogen in question.
Confirm the outbreak strain – Foodborne pathogens belonging to the same outbreak can be identified by their similar strains. In the Blue Bell outbreak a similar strain of Listeria monocytogenes was found in South Carolina were identified as similar to the strains sickening individuals at the Wichita hospital. The DNA of the pathogen is identified through either a Pulsed-field Gel Electrophoresis (PFGE) process, or a Multiple-Locus Variable number tandem repeat Analysis (MLVA).
Confirm within an Epidemic Curve (EPI- Curve) – These graphs show the progression of the outbreak with time as a variable. The horizontal axis represents the date when a person became ill, onset, the vertical axis is the number of persons who became ill on each date.
Confirm case within incubation period – an incubation period is the amount of time it takes from when the pathogen enters the body to when a person starts exhibiting symptoms. Listeria has one of the longest incubation periods, and a person many not exhibit symptoms for up to 70 days after ingestion.
Identify the product involved – The Blue Bell Listeria outbreak was initially thought to be three ice cream products manufactured in Brenham Texas. However, investigation revealed product contamination to be much more widespread, thus yielding a total recall of all Blue Bell ice cream.
Confirmed purchase of product and consumption – When ligating a foodborne illness claims it is imperative to demonstrate that the person consumed the tainted product.
Identify the wrongdoer in the chain of distribution – Outbreak investigations represent important opportunities to evaluate contamination at the farm level and along the farm-to-fork continuum. Pathogenic adulteration can occur at one of several points along this continuum, in order to prove fault it is essential to determine the timing of the contamination.
Identify statutes governing adulterated food product in question and regulations – There are several federal agencies that have a role in the investigation of a foodborne illness outbreak, the most prominent of which are the FDA (Food and Drug Administration) and the CDC (Centers for Disease Control).
Identify voluntary industry standards and food safety certifications – In addition to imposed federal standards many industries have industry standards to which they are held accountable. In an effort to self-regulate many industries feature various safety certifications for their manufacturing and distribution processes.
Identify violations of wrongdoer's own food safety systems – Each industry has a preexisting food safety system and standards, when a foodborne illness outbreak occurs investigating attorneys will hire experts to assess the company's violation of such a system.
Review 3rd party audits – Oftentimes, a company will hire a food safety auditor to generate a report, for either distribution purposes, or to establish credibility within the industry. A lawyer will obtain a copy of previous audits as part of their investigation.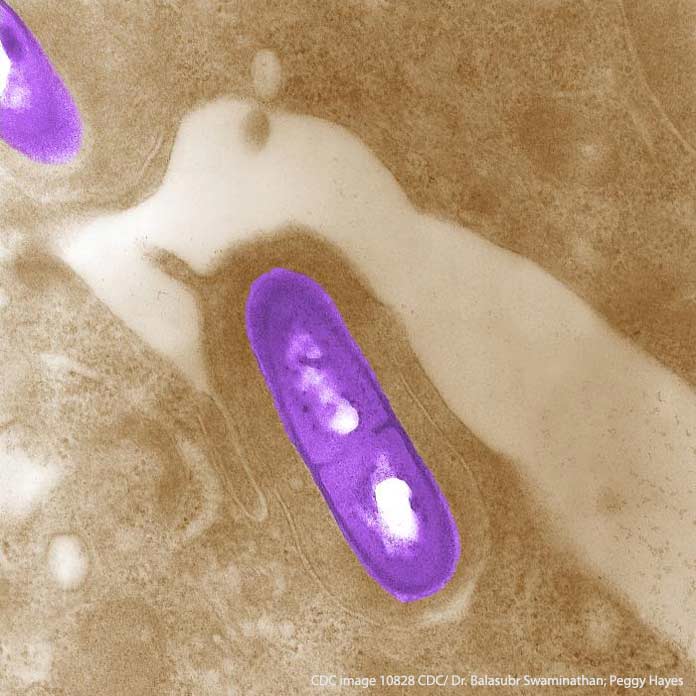 The recalled products were distributed to several states: Alabama AL, Arizona AZ, Los Angeles, California CA, Colorado CO, Connecticut CT, Delaware DE, Florida FL, Georgia GA, Iowa IA, Illinois IL, Indiana IN, Kansas KS, Louisiana LA, Massachusetts MA, Maryland MD, Maine ME, Michigan MI, Minnesota MN, North Carolina NC, North Dakota ND, Nebraska NE, New Hampshire NH, New Jersey NJ, New York NY, Ohio OH, Oklahoma OK, Oregon OR, Pennsylvania PA, Rhode Island RI, South Carolina SC, South Dakota SD, Tennessee TN, Texas TX, Utah UT, Virginia VA, Washington WA, West Virginia WV, Wyoming WY.