If your child was sickened in a Minnesota E. coli outbreak caused by contaminated raw milk, our Minnesota E. coli lawyers can help you and your son or daughter get compensation to help with medical expenses and lost income you lost when you were taking care of your little one and could not work. In addition, your child may be entitled to money to compensate for the pain and suffering he or she experienced. If there is permanent damage or expected future medical problems, your child can also get compensation for that. If your child developed hemolytic uremic syndrome, he or she is at risk for future kidney failure.
Raw milk is a dangerous product, and anyone selling milk contaminated with deadly bacteria should be held accountable. You can contact our Minnesota law firm using the form below.
Minnesota Children Sickened after Drinking Raw Milk
In May and June of 2010, a Minnesota toddler was hospitalized with hemolytic uremic syndrome (HUS), and seven others were sickened with E. coli O157:H7. All of these cases were linked to consumption of products, including raw milk, from the Hartmann Dairy Farm in Gibbon, Minnesota, also referred to as M.O.M.'s. Reports of illness began on May 26, 2010.
Seven of the people sickened, all but one children, had E. coli O157:H7 with the same DNA fingerprint (PFGE). One of the people sickened, an infant living in the same household as one of the earlier five cases, had a confirmed case of E. coli O157:H7, but no stool sample was available for genetic fingerprinting in the Minnesota Department of Health (MDH) lab.
The specific strain of E. coli O157:H7 found in the ill patients was also found in multiple animals and at multiple sites on the Hartmann farm, according to the Minnesota Department of Health.  As of June 11, 2010, 28 environmental and animal samples obtained by the Minnesota Department of Health from the Hartmann farm tested positive for the pathogenic bacteria. Twenty-six samples had the same DNA fingerprint as the outbreak strain of E. coli O157:H7. These additional positive samples included environmental samples from the dairy barn where the cows are milked. The DNA fingerprint was unique among the more than 3,000 isolates of E. coli 0157:H7 tested at the Minnesota Department of Health since 1993. This strain of E. coli O157:H7 had not been found before in Minnesota.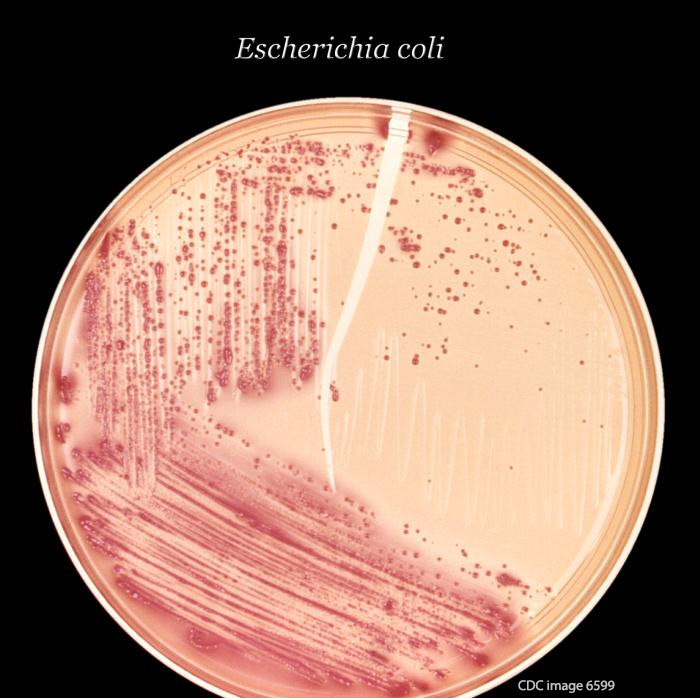 Furthermore, laboratory tests during the 2010 outbreak investigation confirmed that cheese samples from the farm contained another form of Shiga toxin-producing E. coli, demonstrating that an ongoing pathway of contamination existed on the farm.
Children, through their parents or another guardian, have a right to pursue money settlements if they are sickened by raw milk. This is the case even if their parents signed an agreement saying they would not sue. Because a child with HUS will have medical expenses far into the future, perhaps for the rest of the child's life. We have handled these kinds of cases and have seen the damage that is done.
From a MDH May, 2010, press release:
The Minnesota Department of Health urges anyone who may have recently purchased milk from the Hartmann Dairy Farm, also known as M.O.M.'s, to discard the product and not consume it. The milk may be labeled organic and consumers may be unaware that the milk has not been pasteurized. In addition, consumers should not eat cheese, ice cream, or other dairy products from the farm, which also may have been made from raw, unpasteurized milk.

Four E. coli O157:H7 cases all have the same "pulsed-field gel electrophoresis" (PFGE) patterns, or DNA fingerprint. Three of the four cases report a link to milk from Hartmann Farm; the fourth case is under investigation. Three of the four people were hospitalized as a result of their illness; one case has developed hemolytic uremic syndrome (HUS).
Minnesota law prohibits most raw milk sales, except for occasional purchases directly at the farm where the milk is produced.
E. coli O157 bacteria produce a toxin that may cause severe diarrhea (often bloody) and stomach cramps. In some cases, the E. coli infection leads to HUS E coli O157, a serious disease in which red blood cells are destroyed, that can cause kidney failure, neurological problems (stroke, coma, seizures), heart problems, and death. Sometimes E. coli infections lead to thrombotic thrombocytopenic purpura and the platelets are also destroyed. Infants, children, pregnant women, the elderly, and those with compromised immune systems are especially at risk for these complications.
Symptoms of an E. coli infection generally appear three to four days after exposure, but can take as long as nine days to appear.
Our E. coli outbreak law firm has a national litigation practice. Our lawyers have been interviewed by The Associated Press, CNN, CBS, FOX, The New York Times, The Washington Post, Lawyers USA, and others.